Note that, for privacy reasons, some of these albums are only accessible with a user name and password (). Please
let me know
if you want to look at any of them so I can set you up. Also note that, unless otherwise specified, all these photographs are
copyrighted
. If you want to use them for anything then please
get in touch
so we can negotiate terms.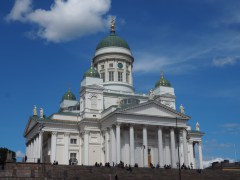 Helsinki 2019
70 images
In our continuing quest to visit the capitals of northern Europe, Marie and I spent a long weekend in Helsinki, Finland, in July 2019. This was a very interesting trip with very good weather, many fascinating sights and experiences, and lots of wonderful food (Lapp, Russian, Indian, Italian, …). It would have been easy to stay for another couple of days just to see more of this beautiful city.
View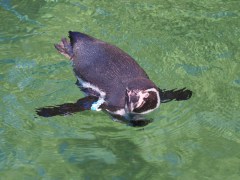 Frankfurt Zoo
32 images
We visited the Frankfurt zoo in early June 2019, mainly to see the new penguin enclosure (I'm sponsoring a penguin) but also to have a general look around – it's been five years or so since we last went! It was a sunny day but we came fairly early so it wasn't too crowded (at first anyway). It was fun seeing – and photographing – the animals.
View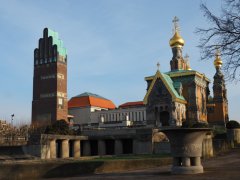 Superzoom Miscellany
28 images
In early January, 2019, I had the opportunity to test-drive the Olympus m.Zuiko Pro 12-100mm f/4 "travel zoom" lens for a few days (thanks fotogena Darmstadt!). The weather wasn't great most of the time but I managed to put the lens through its paces on the Mathildenhöhe in Darmstadt, in the Opel zoo, Eppstein, and Mainz.
View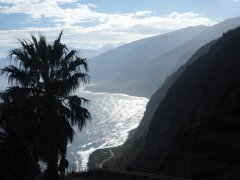 Madeira 2018
118 images
In October 2018, Marie and I went to Madeira for two weeks. Madeira is a small volcanic island off the Moroccan coast - a scenic and popular holiday spot for Germans because it is part of Portugal and hence the EU, so we get to take Euros and our mobile phones keep working. We toured the island, staying in four different hotels around the coast, and had a great time!
View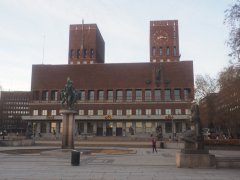 Oslo 2018
78 images
We visited Oslo in April, 2018, to meet Marie's niece who was studying there for a semester, and our friend Kate from St Petersburg (who works in Norway). It was a fun-packed long weekend with lots of sightseeing, amazing (albeit expensive) food and drink, and great memories.
View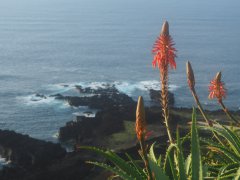 Azores 2017
154 images
The Azores are a small archipelago in the middle of the Atlantic, off the Portuguese coast and a third or so of the way to America. Marie and I spent two weeks there in October, 2017, mainly on the islands of Pico and São Miguel (with a brief visit to Faial). A very beautiful corner of the Earth with friendly people, the Azores are basically like Iceland but with better weather and cheaper wine.
View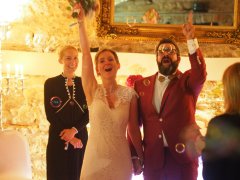 Eva's and Seb's Wedding
63 images
These are photographs from the wedding of Eva and Seb Gehrlein, which took place in August, 2017.
View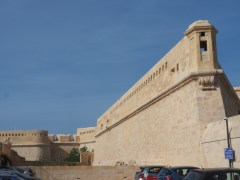 Malta and Gozo 2016
89 images
In October 2016, Marie and I spent some time on the islands of Malta and Gozo, which are situated in the Mediterranean, between Italy and North Africa. The country is a melting pot of European and Middle Eastern culture – lots of history, great food, and nice people! Malta is very busy with much touristy stuff while Gozo is more laid back and relaxed. We especially liked Gozo – we stayed in a hotel in the middle of the village of Nadur, where we had a room on the top floor with an outdoor balcony that afforded us an almost-360° view of the whole island. Great stuff.
View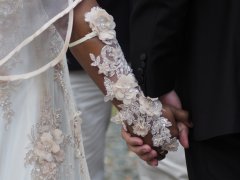 Andrés & Hazel's Wedding
38 images
Andrés is another colleague of Marie's, and we went to his and his bride Hazel's wedding at the Hessenpark in August, 2015.
View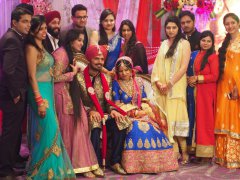 Vikas & Amanpreet's Wedding
71 images
Vikas and Amanpreet were among the first employees Marie hired for the Indian office, and the two credit her for having a large part in them meeting each other and falling in love. Therefore they insisted on Marie's attending their wedding in January, 2015, and she in turn insisted that I come along. We had a brief and very exciting trip to Delhi and did get to go to at least part of the wedding celebrations.
View